EuropeFX Review: The Real Report
This EuropeFX review will cover everything you need to know regarding this Forex broker as well as the recent on-goings and investigations that have been conducted and let you know if they are to be considered a scam.
---
Who owns EuropeFX?
That would be Maxi EFX GLobal AU PTY LTD. This is the company that trades as EuropeFX. A proper name for a EuropeFX review would also be a Maxi EFX Global AU PTY LTD. Review. But since this company is known to it's clients as EuropeFX, we'll stick with that.
Maxi EFX Global AU PTY LTD. was first registered on March 28th, 2018 as an Australian Proprietary Company.
Their registered address: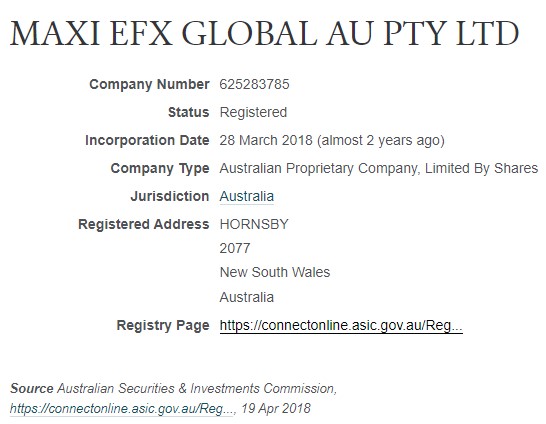 What other "EuropeFX Reviews" have been saying for quite some time.
Unfortunately as is usually the case, most of the EuropeFX "reviews" that can be found on the first few pages of search results are not actual reviews on EuropeFX. They are mostly affiliate websites who may or may not earn a commission from EuropeFX for their review. If they're not earning a commission from the company that they are reviewing than they may be monetizing their website in a different way such as through Google Adsense. An example of this is the Insidebitcoins review of EuropeFX.
This is what is meant by a EuropeFX Review
For the affiliate websites that are advertising EuropeFX as a way to make money, all that you will find is information that is readily available on the EuropeFX website such as their spreads, fee structure, withdrawal policy etc. These websites are not interested in giving factual information or feedback based on experience with the company. We refer to these pages as EuropeFX Review scams.
Real EuropeFx Reviews
EuropeFX reviews have always been a roller-coaster stock chart. We've reported this before, and anyone who can read between the lines knows that online reviews are not always what they seem. The positive reviews are not always written by actual clients if you know what we mean.
Even in the case of Trustpilot reviews, a company that works to keep things as honest and transparent as possible. It's not always possible to catch everything, especially in the case of professionals. We're not going to discuss this at length here, but let's just say that there's definitely what to look into. Not only in regards to the EuropeFX trustpilot page, but to most online brokers as well.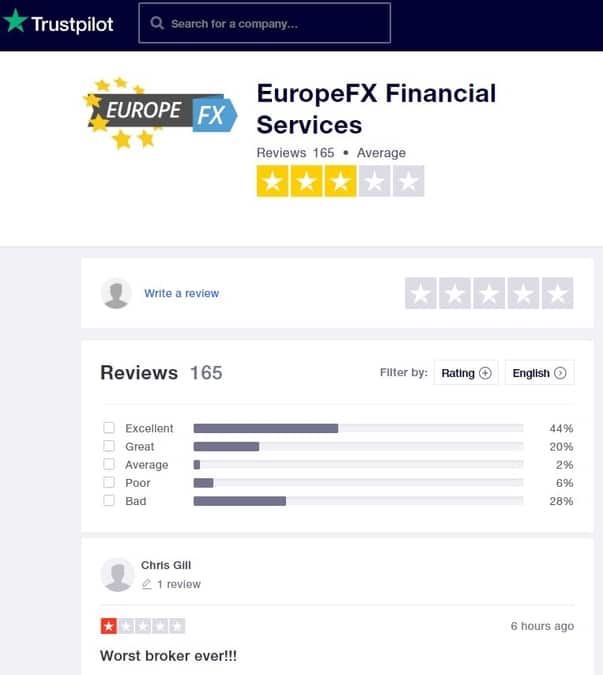 ---
The (Europefx) reviews don't always quite say it all.
---
EUROPEFX UNDER INVESTIGATION
After receiving unending complaints against EuropeFX Australia the Australian Securities and Investments Commission (ASIC) is going after EuropeFX Australia as well as TradeFred. Any EuropeFX review that leaves this out would be doing a disservice to it's clients.

Who is being investigated?
Maxi EFX Global AU Pty Ltd (also known as EuropeFX) as well as BrightAU Capital Pty (also known as TradeFred) have both been served court orders and are under investigation.
As we've mentioned, both of these companies are Corporate Authorised Representatives of Union Standard International Group Pty Ltd. (who uses the name USGFX)(their AFSL number is 302792).

Did anyone see this coming?
Well yeah, just about everyone who has traded with any company in the EuropeFX brand. EuropeFX and EuropeFX Australia are well known for aggressive sales tactics and funny business so none of this should come as a surprise. The only surprise is, why has it taken so long for the regulators to move in?

Who is USGFX? What is their relationship with EuropeFX?
USGFX is the company who essentially owns EuropeFX. In legal terms, EuropeFX (who's legal name is Maxi EFX Global AU Pty LTd.).
USGFX also owns TradeFed, another questionable broker. TradeFred's legal name is BrightAUCapital Pty Ltd.
But what's important is that both of these companies are Corporate Authorized Representatives of Union Standard International Group Pty Ltd. or USGFX.
Why this is important is because many reports have come through that since EuropeFX has lost it's regulatory status with ASIC, it began shifting it's clients to USGFX. This worrying bit of information is just the tip of the iceberg.
While the intentions of this article were not originally to provide a USGFX Review, we will certainly be shedding some light on the nature of the activities at USGFX.
Here are some USGFX Review results that came up on a search.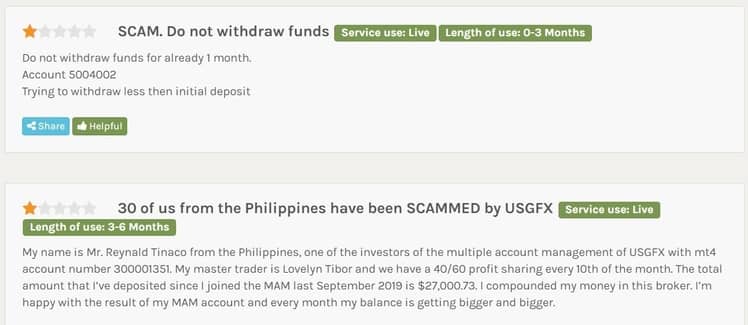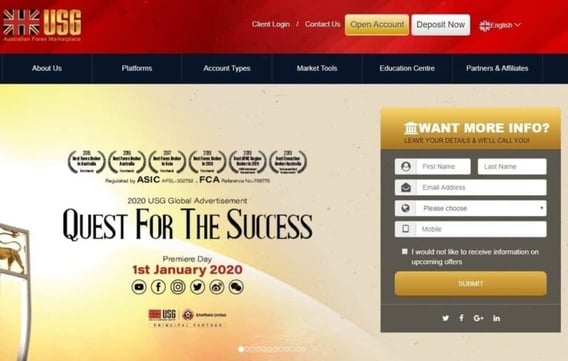 ---
---
Why now are the regulators moving in on EuropeFX?
Only the men and women at ASIC could really answer this question entirely. From what we know ASIC has received many complaints against EuropeFX over it's time, and it seems that things have gotten to a point where enough is enough. While it may take regulators a long time to act, we think it's better late than never.


What is ASIC doing about EuropeFX?
ASIC is attempting to protect citizens and all clients of EuropeFX and TradeFred as they apply to the courts with restraint orders. What this means for people who have lost money to EuropeFX and want to get it back…well that depends on you rely on. Scam News Channel is aware of a number of large scale "recovery scams" who prey on individuals who have already been scammed. There are a very few reputable recovery companies that may or may not be able to assist with getting money back from EuropeFX. If you fit this description and want to learn more, feel free to reach out to us and we'll do our best to point you in the right direction. You can contact us here.
---
What has happened so far?
The sequence of events

December 12th, 2019 – The Federal Court in Sydney acted after having received applications for orders to protect customers. (Orders pursuant to section 1323)(The Corporations Act).
The court made orders against EuropeFX Australia and TradeFred in the form of asset restraint orders. These were done against USGFX on an "ex parte basis".
USGFX then gave an undertaking to the courts to keep $182,000 AUD and $53,067.33 USD in a segregated bank account.
Important to note – No further asset restraint orders were made against USGFX

December 17th, 2019 – The Federal Court in Sydney made further orders against EuropeFX and TradeFred and the orders were vacated by the court.

February 17th, 2020 – The matter will be brought before the court.
UPDATE: In a shocking outcome the owners managed to drop the EUROPEFX name and redirect their clients to USGFX after paying off ASIC fines.
WE KNOW FOR CERTAIN THAT EUROPEFX is still operating under the name Europefx because we receive countless complaints DAILY regarding investors who have not been able to withdraw their money from EuropeFX.
---
What does this mean for EuropeFX?
In similar cases that we've seen, this is clearly the beginning of the end. Companies like EuropeFX can get away with manipulating their customers as they certainly have been for a long time but eventually things catch up with them. It's safe to say that there won't be any EuropeFX within the coming months or maybe year, particularly their Australian operating wing.

Are they processing refunds?
One thing that was made clear on the ASIC government website is that the asset restraint orders that were imposed on both EuropeFX (and TradeFred) do not prevent them from making payments to customers or creditors. We want to be perfectly clear here. Getting your money back from EuropeFX has been arguably the single most difficult endeavor for most and what many complaints have been coming to address. We don't mean to indicate here either of these companies have made any change in their behavior or policy. For the sake of fair reporting if you or someone you know have heard otherwise, please reach out to us and let us know.

Does the video below resonate with you regarding EuropeFX?
Is EuropeFX still operating?
Yes EuropeFX is still in business, however they have made the following changes in the legal structure of the company. As of February 11th, 2020 the following notice is posted on the EuropeFX website. (Europefx.com.au)

This is the text;

"Important Notice!
As of 1 February 2020, "EuropeFX" is no longer a Corporate Authorised Representative ("CAR") of Union Standard International Group Pty Ltd ("USG"), which holds an Australian Financial Services License ("AFSL") # 302792.
As of 1 February 2020, "EuropeFX" is no longer a Corporate Authorised Representative ("CAR") of Union Standard International Group Pty Ltd ("USG"), which holds an Australian Financial Services License ("AFSL") # 302792.

Moving forward all of your trading services (as stipulated in the Terms of Business, FSG and PDS) will be provided to you directly by USG with exactly same business terms and user experience.

As the issuer of the CFD financial products and responsible financial services licensee, USG has been providing the underlying trading services which were made available to you through the EuropeFX platform. There will be no interruption or change to your trading experience.

All of your trading history, and all open position will remain open and will be reflected also in your new client area when you login on or after 1 February 2020. The only difference moving forward will be that all customer support and inquiries after 31 January 2020 will be provided by representatives of USG rather than EuropeFX.

As of the 1 February 2020, please contact UGS's support team via email to [email protected] or via telephone: +61 2 9251 1416.

We thank you for your support and business to date, and wish you all the best for continued trading success."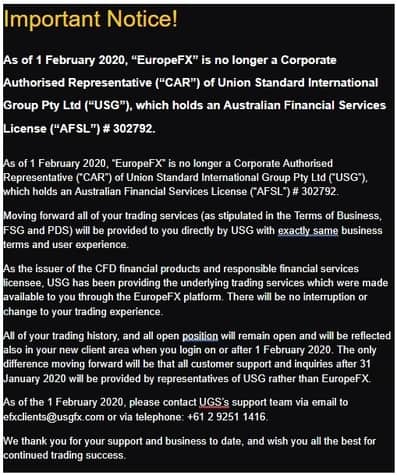 Has anyone been arrested?
Not to our knowledge as of the writing of this article. However the court has placed orders effective immediately to restrict overseas travel of John Carlton Martin who is the director of USGFX as well as the director of TradeFred.

What about the director of EuropeFX?
Pedro Eduardo Sasso interestingly enough was not given travel restrictions and gave an undertaking of his own accord to notify ASIC if he is to leave Australia.

What's the current status of EuropeFX visavis ASIC?
ASIC's website maintains that the investigation is currently ongoing and as of yet there have been "no findings of contraventions of the Corporations Act" against any of the parties involved.
What should I do if I'm currently trading with EuropeFX?
If it's at all possible, we recommend withdrawing your funds as soon as possible. If you are having a hard time doing so, unfortunately you are not unlike many individuals who have filed complaints against companies like these in the first place. If you're not sure about the company you're trading with, check out the video we found below.
The above video from an online recovery company is the closest depiction we've found to the most common complaints regarding forex and other online trading scams. If you want our opinion, let us know.
Can I get my money back?
It's definitely possible to get your money back. If you'd like to learn how, feel free to reach out to us here and we'll do our best to point you in the right direction.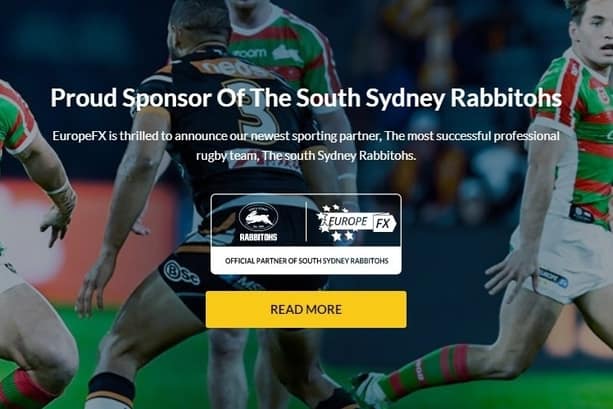 Will EuropeFX lose their sponsors?
It's well known that EuropeFX is an official partner of the South Sydney Rabbitohs. News like this is definitely grounds to jeopardize such a relationship. As of yet there is no news of a change in the relationship but we'll be sure to let you know as soon as we hear of.

Does this mean that EuropeFX is a scam?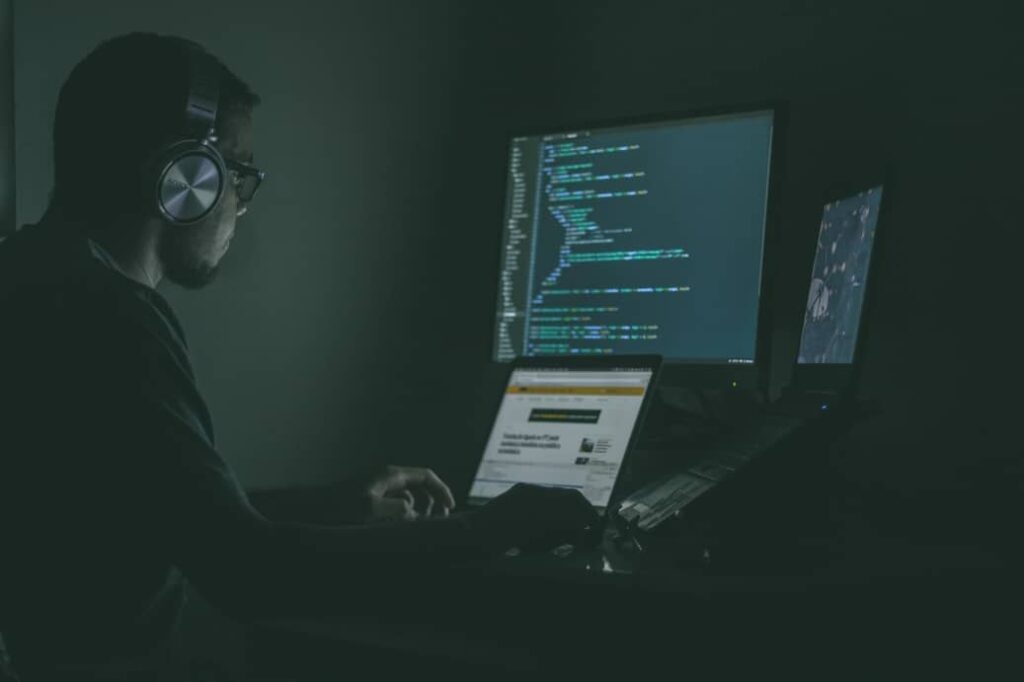 We wouldn't be the first if we called EuropeFX a scam, and seeing that they are under investigation such a suggestion wouldn't seem outlandish at all. The fact that they are a regulated company seems to be the only thing keeping them out of the full blown "scam" category. We don't however suggest engaging in business with them.

Will ASIC reimburse anyone who's lost money to EuropeFX?
Most likely not. The only time ASIC is helpful in retrieving funds from a broker who is behaving badly is when there are financial bodies involved and ASIC can weigh in. Unfortunately as helpful as ASIC would like to be, it's often a long drawn out process involving months of communication and the appropriate responses to make any headway. In this scenario however time if of the essence if one wishes to get their money back. ASIC is not the best address.
Can a recovery company help me?
That depends. Unfortunately many recovery companies are nothing more than the scammers themselves. There are very few legitimate recovery companies operating. If you'd like help discerning those, feel free to reach out to us here and we'll do our best to help you navigate these muddy waters.
When will know more and if EuropeFX is a scam?
The next scheduled court date is February 17. At that point we may well know what's been going on behind the closed doors of EuropeFX and if they will be closing their doors.

EUROPEFX REVIEW: UPDATE No media release has been issued by the Federal Court or by ASIC. EuropeFX is alive and well. And it would seem that they are continuing to scam people every day!
If you've been scammed by a trading company or you suspect that you've been scammed reach out to us as soon as possible and we will do our very best to give you the information you need to see if there is a way to get your money back. Many people have been able to get their money back from companies like EuropeFX but in the world of recovery scams, it's very hard to know the good guys from the bad guys.