Large Scale Forex Scams
What are some of the largest Forex scams of 2020?
We'll be covering that right here. These scams targeted a large number of people and cost it's victims a lot of money.
Being scammed in the Forex world is always a possibility. Most scams are usually targeted at retail Forex traders. However, if you are interested in Forex trading, you do not have to be a victim of scammers.
The best way to avoid scammers is by doing your homework and getting informed. Many Forex scams follow a similar format and if you know what to watch out for, you can avoid them. If you'd like to read our proven signs of a Forex scam you may do so here.
These are some of the biggest Forex scams so far in 2020, we hope you stay safe.
---
Variant Markets and International Derivatives Group – Canadian Offshore Investment Scam
Canadian authorities in the province of Manitoba exposed a Forex scam that was in the form of a foreign investment scam. Authorities revealed that the scam had been operating since 2018. Someone going by the name Michael Porter first contacted one of the victims in August 2019.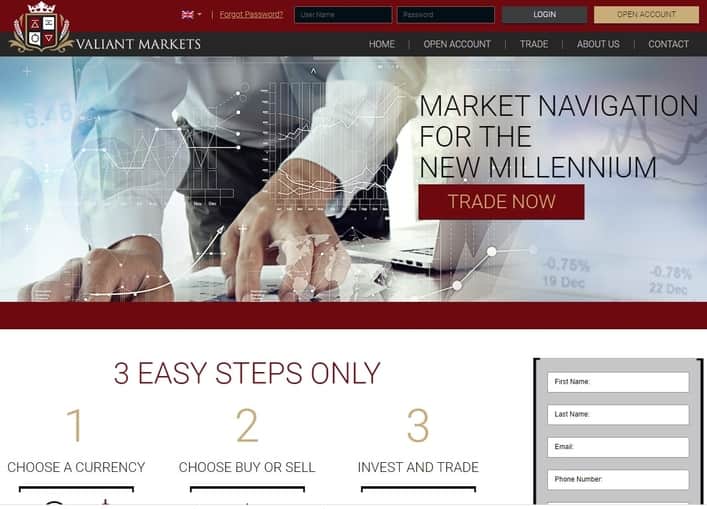 The victim was convinced to invest $7,000 in Bitcoin and gold in the scam. After two months, the scammers sent him false statements that convinced him his investment had doubled. He was pressured into increasing his investment in the scam.
By December 2019, he had invested $93,000 in the scam and he was goaded into investing another $140,000. Through various tricks, the scammers managed to get another $350,000 from the victim, who was in his 50s.
As with the case with most scams, the scammers let him withdraw some $35,000 to make him believe his investment was bearing fruit.
Authorities revealed that the scammers were operating under the name Variant Markets and International Derivatives Group. They had managed to steal a combined $36,000 form two other victims in rural Manitoba. According to the regulator, while the companies claimed to be registered entities, they have never been registered in the province or Canada. These scammers took an estimated 20 million dollars from there victims over the course of the past two years. The worse part is they haven't officially been shut down and they are likely still taking money from innocent victims.
---
Forex Scam Exposed by Texan Authorities
In April, the Texas Securities Commission announced that it had sent a cease and desist order to Kenzley Ramos. According to authorities, Ramos, who is from Atlanta, Georgia, had been asking for $200 to $2000 investment, which he would trade in binary and forex options for traders.
What was the Kenzley Ramos scam?
Ramos promised victims that he could generate weekly returns of up to 300% while taking a commission of 15% whenever an investor withdrew their money. He had guaranteed investors that there was no way they could lose their funds.
---
GS3 Instagram Get-Rich-Quick Scam Exposed in the UK
According to an exclusive report by the Daily Mail in January, a scammer of Instagram managed to get over £3.5 million from investors via a forex trading scam. The report states that Gurvin Singh from Plymouth sourced the funds from around 1000 victims, mainly from the UK. He promised them a 10 percent return on their investment.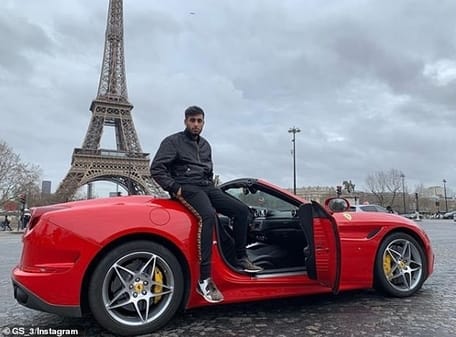 How did Gurvin Singh scam his victims?
During this scheme, and in effort to convince his victims, Singh poses with expensive items and cars the most notorious of which showing Singh perched on a rented Ferrari next to the Eiffel Tower (pictured above). In the infamous post, Singh claims he was getting his Maserati wrapped at the time. The UK's Financial Conduct Authority issued a warning to investors over Singh's activities. The warning stated that Singh's investment company was not registered with them. Unfortunately by the time the warning was issued, there had already been over a thousand victims who had entrusted their money to Singh.
Summary
From the above recent scams it's clear to see a common theme. The scammers promise investors amazing returns that are outside the realm of reality. If you come across any investment scheme promising amazing returns, be wary.
One of the first things you should do is to check if the company is registered with your country's authorities. In most cases, genuine investors will publicly display their registration information. Any company that promises "guaranteed returns," it would be wise to avoid them.