Is ITrader a scam? The Real Review
Updated November 22nd, 2020
Is ITrader legit or is this company a scam? Are they regulated? This ITrader review will answer these questions and explain exactly what you need to know regarding this Cyprus based Forex broker.
---
Is ITrader a regulated broker?
On June 2nd, 2020 the Cyprus Securities and Exchange Commission suspended the license of Hoch Capital LTD. the owner of ITrader. Therefor ITrader is not a regulated broker.
ITrader's services are all done through Bayline Trading Limited (Recently changed to Bayline Global World Ltd.) and their pricing and rates are also offered by Bayline. We'll explain the significance of this later in this review.

BREAKING NEWS UPDATE 6/2/2020: HOCH Capital Ltd. (ITrader) has officially had their CIF license suspended by the Cyprus Securities and Exchange Commission (CySEC).
The suspension applies to all activities using their three registered domain names. www.hochcapital.com, www.itrader.com and www.tradeATF.com

Like all reviews that we publish we'll let you know if they have been confirmed as a scam or if they are a legitimate Forex trading platform. We'll also provide our recommendations if it is or isn't possible to get your money back if you've already traded with them. This Itrader Review we presume will be much different than much of what is to be found online.
ITrader's Forex Website Address: ITrader.com
This company is also known as Itrader.com Itrade, ItraderFX, Itrader Forex, ITrader Platform, Bayline Trading Limited, IBD-M

Find out more information on what possibilities there are of recovering money lost in a scam here.
Hoch Capital LTd. Review (Snapshot)
While this is an ITrader Review and not a Hoch Capital review. We will mention that there is plenty afoot with the Itrader's parent company as well. Hoch Capital has been an intense target of complaints through their regulator CySEC. We'll hope to cover more on that in a separate review of Hoch Capital.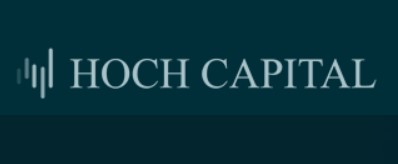 Bayline Trading Limited (ITrader's service provider)
No matter what any representatives of Hoch Capital Ltd. have said or any language on any of their websites for that matter, Bayline Trading Limited (Itrader's parent company) has no recognized certificate from any legitimate regulatory body. Not from a government body or from a recognized private organization. Bayline Trading Ltd. and Bayline Global World Ltd are not regulated.
Having said the above, Bayline Trading Ltd. does present themselves as registered in Belize and regulated by the International Financial Services Commission (IFSC), license number 60/322/TS/19. The IFSC is the government regulatory body of Belize.
The IFSC
The IFSC is a regulatory body known to allow fraudulent practices and misconducts within the companies that they license.

One of the ITrader website homepages you may recognize.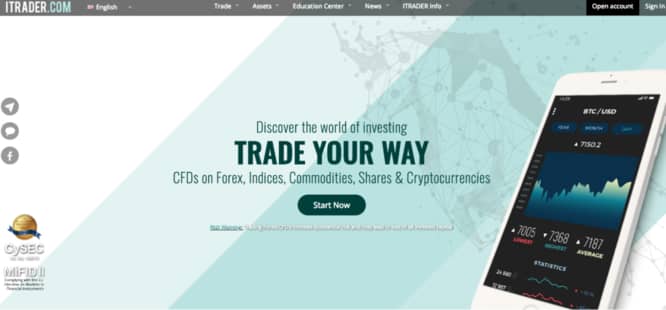 How do we know for sure if ITrader is a full blown scam?
We know enough to say that we advise individuals to practice extreme caution when dealing with a broker like ITrader. If you feel that you've been treated unfairly, we encourage you to reach out to us to find out what your options are. What makes us think that you should be careful? Read on and you will find out.

Should I use Itrader for CFD's?
Arguably the biggest complaint that has been circulating regarding ITrader is actually related to their insistence to push their clients to invest in CFD's. Why does ITrader push clients into betting on risky instruments? Well maybe it's because they're a market maker and they want you to lose your money so that they profit.
Is ITrader a market maker?
ITrader is in fact a market maker. This means that they are compensated for the risk of holding assets. They do this by charging spreads on the buy and sell of financial instruments.
So ITrader is both a market maker and they encourage CFD investing to novice traders?
While either of these pieces of information might be enough independently to concern the average individual, couple them together with the amount of complaints circulating the web regarding ITrader and Hoch Capital and one can understand why there is a lot of cause for concern.

What are the reviews saying about ITrader?
As one can easily see from the ITrader Trustpilot review page. To say that it does not inspire much confidence would be an understatement. It's interesting to point out the many negative reviews. Interestingly whenever negative reviews are left, positive reviews seem to magically appear above them. One look at the Forex Peace Army website is enough to tell you to avoid this broker. Another interesting point is that it's not only clients that seem to be dissatisfied, but the regulator itself has reprimanded the company and fined them on many occasions.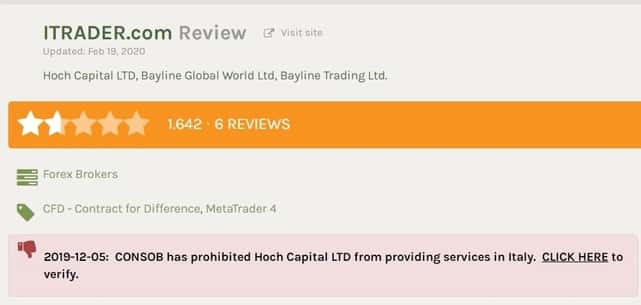 ITrader Trustpilot Review Rating

Is Itrader.com legit?

ITrader is a forex broker that conducts devious practices with their clients. There is documented proof that ITrader has repeatedly denied their clients requests to withdraw their money. For this reason alone ITrader is a scam.
Is Itrader a scam?
Based on the items that we've covered in this review, one may conclude that Itrader is a scam. The fact that ITrader has now lost their regulation is the final nail in the coffin.
With a notorious record of foul play and the number of complaints that have been reported over the years lead us to conclude that they are a dishonest operation.
The good news is that many individuals have been able to get their money back from Itrader. We can let you know how to do that here.
Will I be able to withdraw my money from ITrader?
ITrader has a drawn out withdrawal process which often is accompanied with an account review and insistent pressure from their sales brokers to keep investing. Many reports have come back stating that after requesting a withdrawal, individuals were pushed into placing risky trades which tanked their accounts.

ITrader Sponsors – Doesn't this make them legit?
It is true that ITrader has sponsored many well known brands over the years. The list of Itrader sponsors includes Manchester City and Beitar Jerusalem. Unfortunately as we've seen before just because a company is sponsoring a well known sports team doesn't mean you don't have to read the review on them.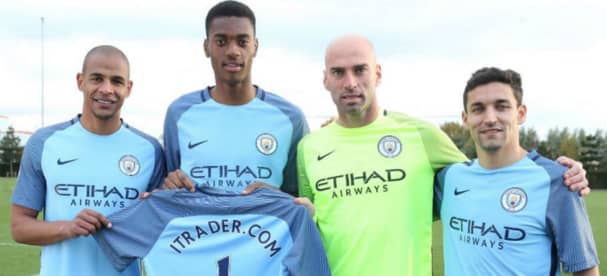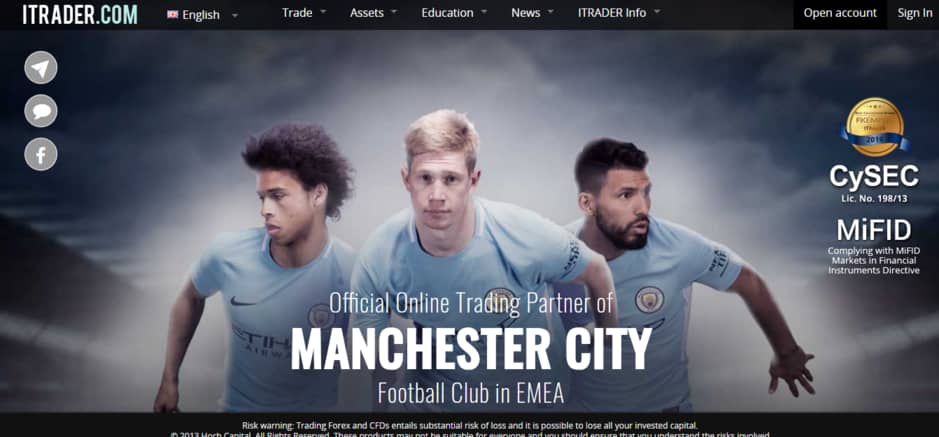 ITrader Login Issues
Itrader clients have often reported having issues logging in to their accounts. As is common with regulated Forex Scams, once a victim tries to withdraw their funds they begin having issues such as these. Unfortunately this occurrence is very widespread.
If this has happened to you, contact us right away and we'll guide you in the best way that we can. If you're not sure, if you've been scammed, we can help assess your case.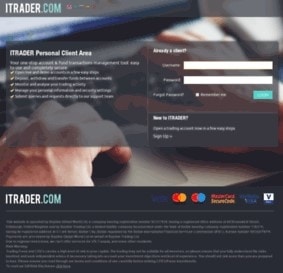 Where is ITrader located?
According to the company website, ITrader is located in 125 Griva Digeni & Kolonakiou, Grosvenor Tower, ground floor, 3107 Limassol, Cyprus. ITrader has reportedly run operations from Israel and the Philippines.

Who owns Itrader?
ITrader is owned by Hoch Capital LTD.
What trading platform does ITrader use?
ITrader uses the Metatrader4. A platform which is offered as a white label agreement to many Forex trading companies.
This review will not be going into the specifications of the Metatrader 4. However it has been the subject of discussions surrounding it's popularity with scam companies.

ITrader Controversy
We'd be remiss not to mention the dark past that ITrader holds. Between 2013-2016 the company was heavily involved in the Binary Options scandals that plagued the investment industry. Gal Media which had managed ITrader Binary Options was brought in for questioning by the ISA which had raided ITraders retail offices as well as their call centre in the Phillipines .

Recover Your Money or at least do everything possible to try to

Any person who has investment or traded with ITrader and feels as though they are being scammed is highly encouraged to make attempts in any way possible to withdraw their money from their account or any account that ITrader has encouraged you to deposit into. You are also advised not to sign any documents from ITrader no matter what they tell you without consulting with a professional first. If your funds were deposited using Bitcoin or cryptocurrency you are advised to read the following instructions and to contact us right away.

ITrader resembling another company that we've reviewed
While we can't predict the future, ITrader definitely resembles a company who's review we published very recently and also happens to be under investigation by the Federal court. EuropeFX, a company who also sports a popular team sponsorship shows striking resemblance to ITrader.

---
If you're not sure if you've been scammed watch this video
Spreads and Fees – Account Options Review
If for some reason you are still on board with Itrader and this review has not dissuaded you from trading with them, we are happy to provide you with the "factual" information that ITrader offers.

Three Service Tiers
The Silver account – Charges 2.2 pips per trade and offers 1:200 leverage if you would like to roll the dice.
The Gold account – charges 1.3 pips per trade and carries 1:400 leverage
The Platinum account – charges 0.7 pips per trade and 1:500 leverage, it also offers a 50% discount on swap fees. ITrader claims that all accounts allow for hedging and….same day withdrawals!
An account requires a minimum deposit of dollar USD or GBP or EUR. Clients can deposit in any currency they prefer.
They also have an Islamic account option which can be applied to any tier, this essentially means that the account has no overnight interest charges and no commissions.
Did we mention that they are a market maker?
ITrader Academy Review
In full transparency we do not have a lot of feedback to review their academy center and there is no reason why a regulated company would take risks with products such as these. If you have signed up for ITrader academy and you'd like to help us review it, please reach out to us and let us know your own review.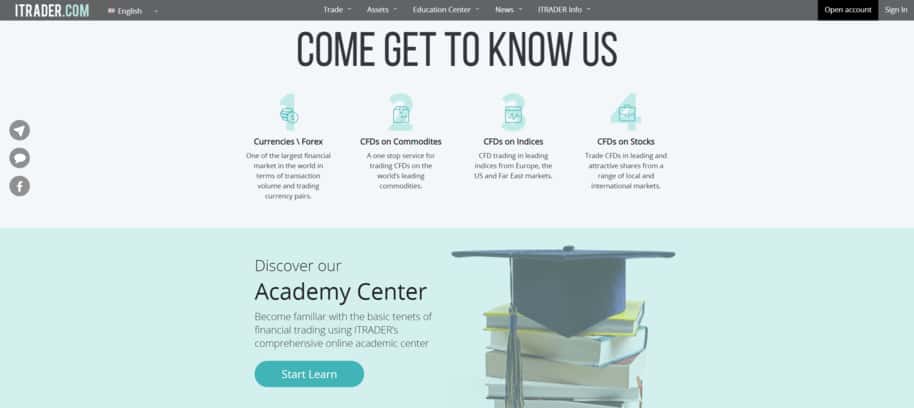 ---
I'm still trading with them!
We know that this is probably the case for many. If you are at present still in contact with your broker and you have already made attempts to withdraw your funds but you have done so unsuccessfully, you should be forewarned that any offers from this Forex scam that are accompanied with requirements to pay for your withdrawal are simply ITrader trying to scam you further for more of your money.

We advise you to contact us immediately to find out if there are options to recover your money.
---
---
Clear signs of a trading or Bitcoin scam: If you've experienced any of the below with ITrader contact us right away.

-The trading company has placed large amounts of pressure on you to place trades
-The trading platform has pressured you to make deposits (money or Bitcoin) into an account and seems to continue to push you to deposit more money into your account almost every time you speak with the broker
-After having lost a large amount of money the broker continues to pressure you to keep trading and depositing more money
-You've lost a large amount of money and the broker or rep has been fired or so they've told you
-The broker has taken money out of your bank account or crypto wallet without permission
-The broker has charged your credit card without permission
– The broker has frozen your account on their platform
-The broker has removed all of your access to your trading account
-Without any explainable reason you are suddenly unable to log into your account
-You've noticed that money or cryptocurrency has been taken out of your account or Bitcoin wallet
-The platform representative is all of a sudden not answering or taking your phone calls
-The trading platforms website is suddenly not accessible or has gone down
-The Forex scam representatives have been contacting you from different phone numbers
-The Forex scam is encouraging you to take money to trade with (bonus)
-The broker is constantly asking you to put in more money even if you've told them that you can't or shouldn't
-The broker has offered to put more money into your account after a loss
-The broker has multiple online negative reviews and when you bring this up to them, they have a way to explain it away.
-The Forex company has no online reviews
-The Forex company has no web presence or very little web presence
-The online reviews are consistently negative reviews followed by positive reviews that were left the same day or the next.
-The Forex reviews are all negative
---
Fact Checking: ITrader Review
Scamnewschannel.com relies on the expertise of its experienced professionals who verify their reporting information using time-tested tools and sources. For the Scam News Channel the criteria for identifying a scam and why a given company has been confirmed on the scam watchlist extends further than just fitting the description.

ITrader Review Updates
In addition to providing the most up to date information and reviews we ask our readers for their input as well. If there is any information in this ITrader Review that you find to be outdated or inaccurate in any way at all, we encourage you to reach out and let us know. We pride ourselves on honest reporting and honest reviews and welcome feedback of any kind.

Regulated and Unregulated
The Scam News Channel focuses on scams of all kinds. Even though most scams are not regulated or even registered for that matter, we have found that regulated companies like ITrader are not infallible and often require a higher level of accountability than smaller business who are outright scamming people.
---
Scamnewschannel.com – ITrader.com Review – Is Recovery an option?

Scamnewschannel.com is owned by the Scam News Channel group and is one of the few online resources where victims can report new scams and ongoing scams to have the information reported for the sake of preventing further victimization. The Scam News Channel also goes to great lengths to provide honest answers to the number one question of scam victims; "Can I get my money back?"

Getting Your Money Back
Unfortunately in many circumstances the answer may be no. This however is not true across the board as there are many situations where scam victims can recover their lost money. This however is a darkened reality as the dangers of victims being re-scammed by fake recovery companies and scammer individuals lurking through the web are many, very many. We do our best and will continue to do our best to let you know if your case is recoverable or not, and if it's not we'll tell you.

---
RECOVERY COMPANY SCAMS (PARTICULARLY WHEN IT COMES TO BITCOIN)
In the case of ITrader it may be possible to recover your funds with the aid of a recovery company. However there are many recovery company scams operating to re-scam victims. Never pay an upfront fee to an individual or company who tells you that they can recover your bitcoin for you. Cryptocurrency or Bitcoin recovery is a very difficult thing and to date there are no statistics showing that a specific method works or that a specific company can recover Bitcoin. We have received reports that Bitcoin was recovered in certain cases but not in a way that has shown to work in more than the specific cases where it was applied. That being said, until we are proven otherwise, anyone guaranteeing or charging money to assist in Bitcoin recovery is likely a scammer.

SCAM NEWS CHANNEL REVIEWS AND HOW YOU CAN HELP
The Scam News Channel also offers reviews on companies that are not scams and regulated companies. Being a crowd-sourced website we highly promote critique to our content. If you've found anything that we've written to be inaccurate or outdated in any way we ask that you let us know right away and to please provide the sources and information that you believe is correct or up to date. Contact Us Today

There is a good chance that you can recover your money from this company. Send us the details of your case and we'll let you know as soon as possible how you can recover your money and fight back.
I know that I've been scammed by Itrader
If you know for certain that Itrader has scammed you, you should contact us right away to find out what recourse you have to recover your money.
---
REPORT ITRADER – How to do it.

In addition to reaching out to us for advice and information on cases that we've seen like this one. You should also report any scam to the relevant authorities. If you'd like assistance with this, let us know. We've reviewed many companies and we have helped many people avoid scams and aided them in knowing their options in getting their money back.
HOW TO REPORT ITRADER IN THE UK
In the UK, you should be reporting your case to two agencies. First, report your case to Citizen's Advice here: https://www.citizensadvice.org.uk/consumer/scams/reporting-a-scam/

Once you have done so, be sure to report the scam to Action Fraud: https://www.actionfraud.police.uk/reporting-fraud-and-cyber-crime
HOW TO REPORT ITRADER IN THE EU
If you are based anywhere in Europe, you should report bitcoin scams to the European Unions Anti-Fraud Office here: https://ec.europa.eu/anti-fraud/contacts/fraud-reporting-form_en

To report to specific countries in the European Union, Europol provides and excellent resource here: https://www.europol.europa.eu/report-a-crime/report-cybercrime-online

HOW TO REPORT ITRADER IN AUSTRALIA
In Australia, you can report online Bitcoin Scams to the ACCC here: https://www.scamwatch.gov.au/report-a-scam

You should also file a report with ASIC here: However, before filing a report with ASIC, make sure to read the information here: https://asic.gov.au/about-asic/contact-us/how-to-complain/report-misconduct-to-asic/

Don't forget to also file a report with the Australian Fair Trading. You can do so on their website found here: https://www.fairtrading.nsw.gov.au/buying-products-and-services/scams/report-a-scam-or-cybercrime

Additionally, there is a government organization called ACORN dedicated to protecting Australians from scams. A report against an online trading platform can be made here: https://report.acorn.gov.au/
HOW TO REPORT ITRADER IN NEW ZEALAND
Hopefully, in a sign that the government is committed to protecting its citizens, there are a number of places to report scams in New Zealand. Remember, in addition to doing everything possible to try and get your money back. It is also very important to protect your fellow citizens, family, and friends, as well as to hold the scammers accountable. The more pressure that is put on the scammers and the more awareness is spread the better.

NetSafe – Netsafe takes reports whether or not the scam occurred on the web. To file a report, follow his link: https://www.consumerprotection.govt.nz/general-help/scamwatch/report-a-scam/. For a direct link to the form, click here: http://www.theorb.org.nz/. I'm not sure if this goes elsewhere but there is another NetSafe form here that you can make a report with as well: https://report.netsafe.org.nz.
New Zealand Scam Watch, also provided by https://www.consumerprotection.govt.nz/ , has a number of resources related to scams. You can read more about them here: https://www.consumerprotection.govt.nz/general-help/scamwatch/

It's also worthwhile to file a report with the SFO Serious Fraud Office. They specialize in investigating fraud that has a large impact, is on a large scale, is complex, and is in the public interest. Depending on the type of scam you were involved in, it may mee the above criteria. If you aren't sure, it is best to file a report and let them decide: https://www.sfo.govt.nz/complaints

The Commerce Commission is tasked with protecting New Zealand commerce. Since online trading scams are a form of commerce, you should definitely report it to them as well: https://comcom.govt.nz/make-a-complaint/complaint-form

Where to Report the ITrader SCAM IN SOUTH AFRICA
The first step is to report the fraud to the National Consumer Commission here: http://www.thencc.gov.za/. Click on "COMPLAINTS" on the right side and a form will download. Complete the form and email it to Complaints@thencc.org.za.
WHERE TO REPORT THE ITRADER SCAM IN THE US
Definitely submit complaints to all of these agencies.

Consumer Finance: https://www.consumerfinance.gov/complaint/

eConsumer.gov https://www.econsumer.gov/en/Home/FileAComplaint/1#crnt

The FBI: https://www.ic3.gov/default.aspx

The SEC: https://www.sec.gov/tcr