Is Business-Class.com legit?
Business-class.com advertises itself as a luxury travel website that specializes in discounted Business Class and First Class airfare. They claim to offer up to 60% off on business class travel. There are many questions that may and should come up when entertaining if you should purchase through a company like this.
But if you stand to save thousands of dollars on your airfare you may consider them worth looking into. But are they a legit website? Or just another online scam. We're about to answer that for you. We'll also address the following questions that are begging to be answered.
Do they actually provide such steep discounts on business class airfare?
If they do, how are they able to provide such discounts?
Are the airline tickets that they provide reliable to use for travel?
Are these alleged discounted tickets approved by the airline?
If so, why can't you get such good deals from the airline themselves.
We'll take a deep dive into these questions and more and do our best to form a conclusion if you should consider using business-class.com for your next trip. Taking a look at the rates that they offer below, we certainly can understand why people would consider using them.

Business-Class.com
Company Details:
Business-class.com is located at:
Address: 500 E Broward blvd, Ste 1350, Fort Lauderdale, Florida 33394
Using the below image from Google maps you can see that the exact location of Business-class.com is in the middle of a parking lot. We have not yet visited the location ourselves and we can't confirm if there is actually a registered/active business located in the location that is stated on their website. However the fact that their address is in the middle of a parking lot definitely doesn't give us a sense of confidence.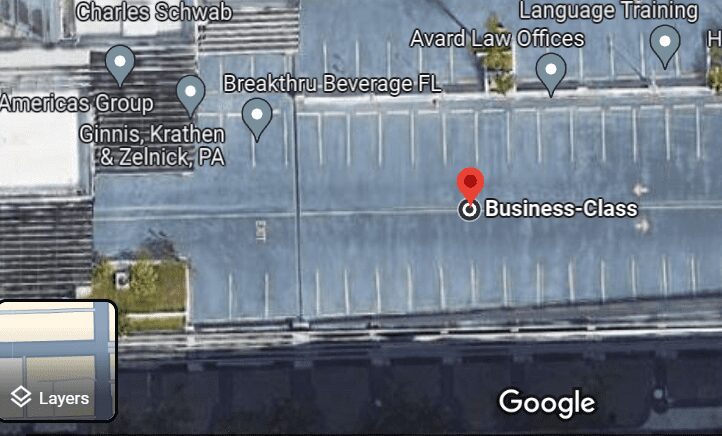 Where are their operations located?
We were able to confirm that a large amount of the Business-Class.com staff is operating from Moldova. This is also in it of itself not an immediate cause for concern but it also doesn't help us gain any confidence that this is a reliable company.
What Business-class.com customers are saying
While online reviews can often be misleading and are easy to falsify we believe we've developed an expertise in spotting the real from the fake and getting an overall picture of what a company is up to. We took into consideration both the quality and quantity of business-class.com reviews and the likelihood of these reviews being fake.
We also took into consideration the level of traffic to their site, and if they were scamming people what their online profile would look like.
Here are the facts
The facts are that Busines-class.com has a large amount of positive reviews. Their reviews span a period of about 5 years, starting in August of 2018.
Happy Customers
You may say, "who cares about positive reviews, they're probably all fake". In reality, based on our expertise, there is a strong likelihood that a considerable percentage of those positive reviews are real. Without taking any responsibility for your decision if you do decide to use business-class.com we will say that there appears to be a considerable number of customers that have found satisfaction with their services.
Unhappy Customers
Less than 5% of their total reviews are negative (mind you this is over a 5 year period). While this percentage wise this may not seem large, the actual number totals somewhere up to 169 negative reviews!
Then again these 169 negative reviews are spanning a time period of over five years. This averages out to approximately 33.8 negative reviews per year. Taking into consideration fake reviews from unhealthy competitors and unreasonably moody customers this may not seem like a lot for a website that receives over 100,000 users a month. But we'll let you be the judge.
Is there cause for concern?
We needed to dive deeper seeing as that the most descriptive concerns of how this business operates will be demonstrated in its reviews from people who were dissatisfied with their service. This has to be done carefully and take into full consideration what is acceptable industry practice for the product/service that they're providing.
In this case we do not claim or attempt to be the judge and jury on if you should use business-class.com but rather present to you our analysis of the information available so that you can make an educated decision.
That being said here are a few examples of what and how we've considered in our analysis.
Chantal R from the US left a one star review and titled her review "Stay away from business-class.com"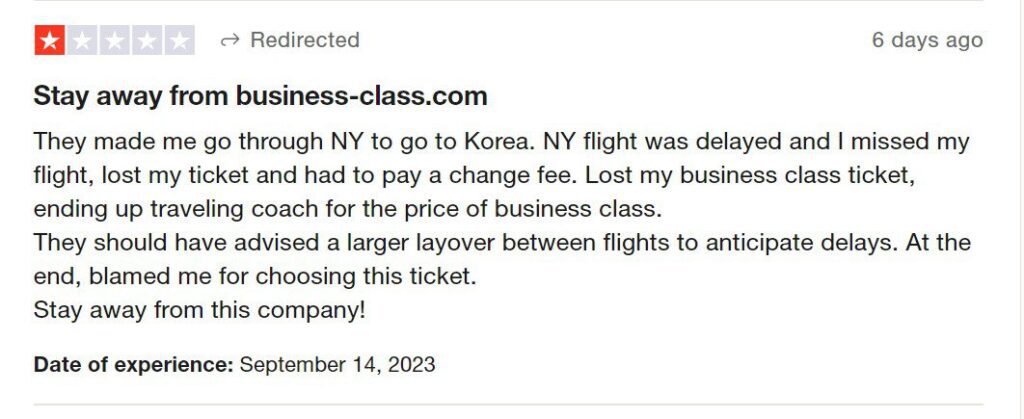 While this recent review may seem to indicate some undesirable customer service practices, it also indicates that this paying customer initially received a discounted business class ticket. (Please leave us your thoughts below.)
Another recent review from Sonpreet Bhatia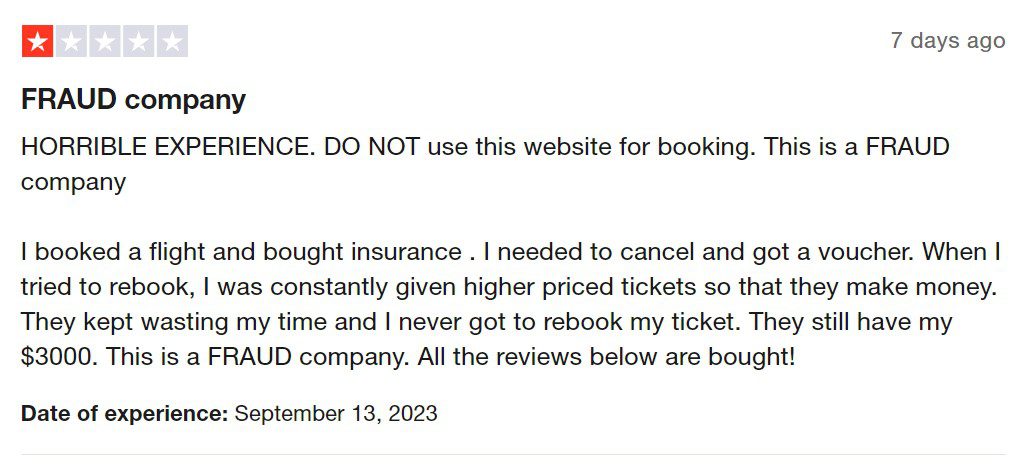 Here once again we see that the customer appears to have received what they paid for but had a difficult time after making changes. This leads us to conclude that in terms of customer service and being taken care of in the case of a personal issue this company may not be our first pick to say the least.

But then we found this…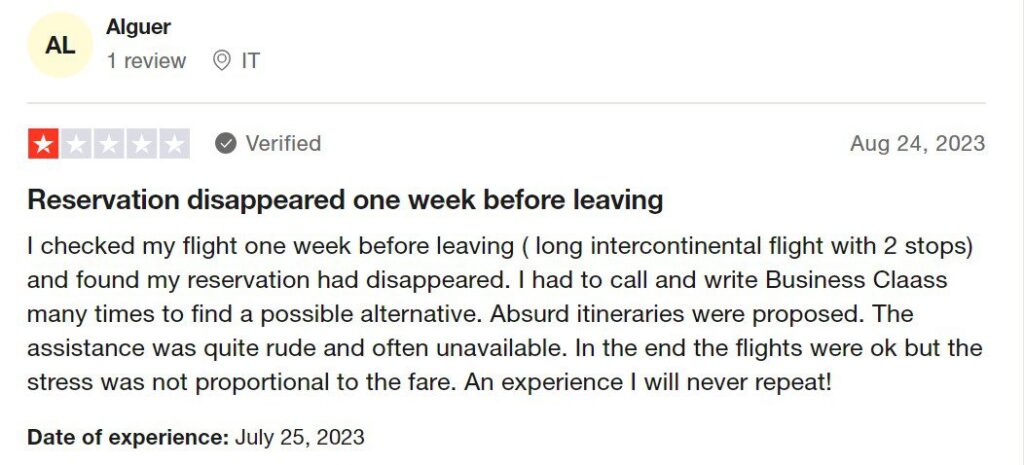 This is one of the most telling reviews that we found and it leads us into the answer to all of the questions we said we'd address. That is, once we've established that this company is offering highly discounted business class airfare, how are they able to secure such low fares, why can't these fares be obtained direct from the airline and are these plane tickets reliable?
Mileage Brokers
The answer…
Business-class.com is in fact a mileage broker. That means that the primary way that they obtain their plane tickets is by purchasing air mileage tickets and reselling them to the public. To put in more simply, business-class.com buys frequent flyer points from individuals (and companies) and uses the points to buy business class and first class tickets. By using frequent flyer miles they are able to obtain airfares which are far cheaper than the fares that's are available through regular purchase.

These business class tickets are at such a discount, that it pays for them to resell them to you at a far cheaper price than you would pay from the airline direct or even a travel agency that has access to certain discounts from the airline.
Are these tickets reliable?
Well…sort of. As long as there are no discrepancies or changes needed to be made, most of the time the tickets should be fine and travelers could use them like any other flight ticket that they purchased direct.
Are their tickets sanctioned by the Airlines?
Here's where things get tricky. Officially according to all of the airlines that we looked into, these tickets and the points used to purchase them are meant solely for the owner of the points and his or her family. So selling them to be used by a person who is not a family member would be strictly prohibited by the airline and if the airline would get wind of a ticket being used this way, they could immediately cancel the flight.
How often does that happen?
The airlines conduct audits regularly to different accounts. Based on our research, some airlines are more vigilant regarding mileage tickets than others. Seeing that the mileage broker business is quite a large one, it would appear that these audits don't happen every day or they would be quickly out of business. The mileage brokers have developed sophisticated methods of ensuring that the tickets they sell are not cancelled. However as we see from the case of Algeur in the review below that these methods don't always work.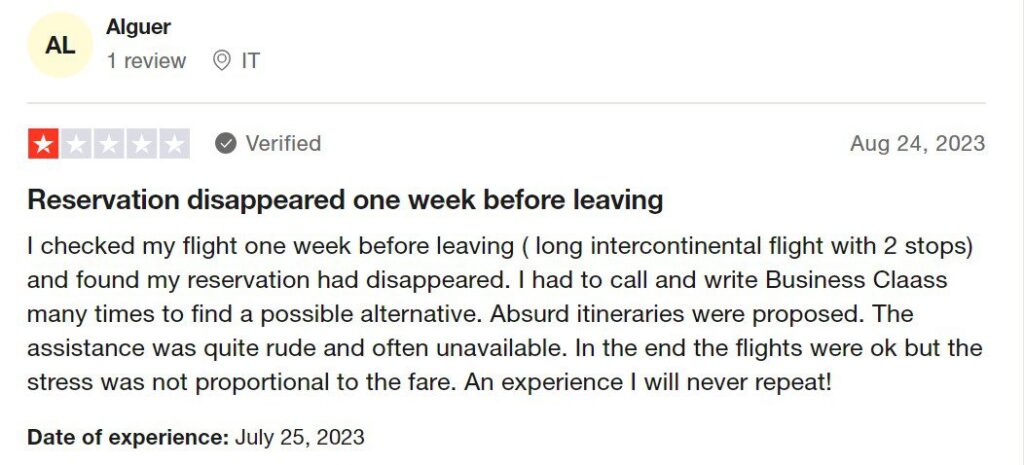 Does Business-Class.com back up their "product"?
Based on what we have to go on, it seems that Business-Class.com does stand behind their product to some extent. If they didn't the above review would mention that they were left high and dry with no response. While it does seem that the customer was dissatisfied with the results, the complaints listed were mostly customer service based.
In conclusion
Business-class.com doesn't appear to be a scam company. Would we recommend using business-class.com for purchasing discounted business class fares? Only if you're willing to risk having to change your flight last minute and potentially needing to pay for a completely different fare. To save a few thousand dollars that may be a risk that some people are willing to take.
What are your thoughts?
Let us know if you're thinking of booking with business-class.com or if you've already used them in the past.