Updated November 24, 2020
Is Hugosway legit? A Real Hugosway Review
This Hugosway review will be answering these questions and more that you should know about this offshore Forex broker. We'll also answer the question if Hugosway is regulated or not.
HugosWay has had a lot of bad reviews since they began operating in February of 2017. Many claim that the company is operating some kind of scam. One of the main issues that people have with HugosWay is that they have a hard time withdrawing their money, there's also a growing concern that they are not regulated.
Without regulation, a Forex broker does not answer to anyone. When you are giving your hard-earned money to a stranger online, having them be accountable to a regulatory body is important. Read on to find out if Hugosway is regulated and what you should do if you've already fallen for the Hugosway scam.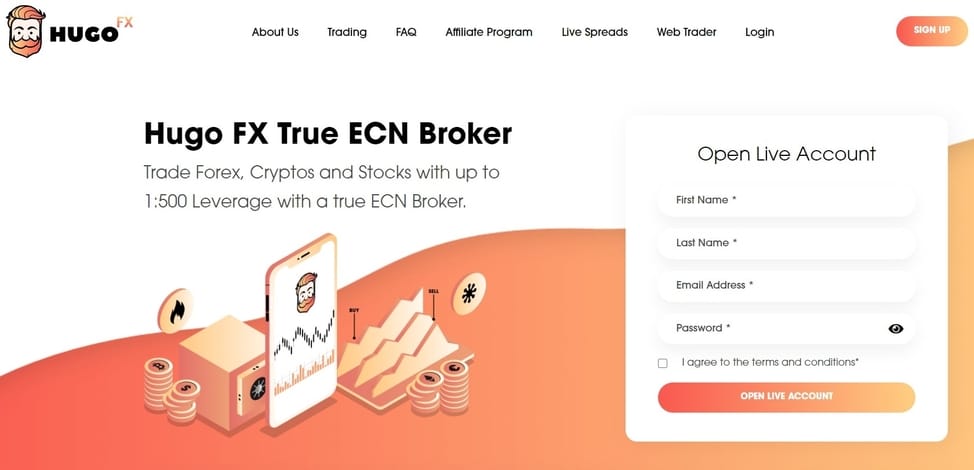 Is HugosWay Regulated?
On the HugosWay.com website, when asked if they are regulated, their answer is a long one that basically says no, they are not. They go on to say that they are looking for the best regulation to protect all of their clients with the best coverage possible.

However, it has been more than three years so they should have found one by now. Those who are not regulated can get away with doing whatever they want because they have no rules that they must follow. In many cases, brokers who are not regulated abuse the system and are not reliable.
Hugosway is not a regulated broker. According to the National Futures Association (NFA), HugosWay is not regulated in the United States. In addition, the Retail Foreign Exchange Dealer (RFED) has no record of them being a regulated broker in New Zealand, Australia, the European Union, or anywhere else.
To put things in clear terms, Hugosway is not a regulated broker anywhere in the world. They hold no license from any regulatory body worldwide, for this reason alone HugosWay is a scam.
Complaints Against HugosWay
When looking at HugosWay reviews online, there have been many complaints. Many of these bad reviews come from customers who have lost money or just cannot cash out due to many different reasons that HugosWay seems to be fabricating as they go along.
This makes sense because without being regulated, they can make up any rules that they want to as long as the rules benefit them.
Hugosway Review Fraud
While there have been a few halfway decent reviews posted online, they seem suspicious since they have no detailed information about who they are. This is common practice and we can guarantee that a positive Hugosway Review is a fake Hugosway Review. It could also be a new customer who hasn't tried to withdraw his or her money yet.
As a client looking for a good broker, the first thing to do is to check regulatory status. With HugosWay not being regulated, there is no way to check them out, which leads you to believe that HugosWay is a scam.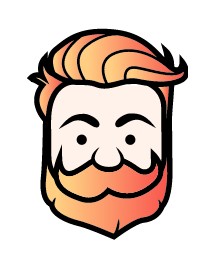 Is HugosWay Legit?
Based on what we've said above it would appear that the Hugosway scam is the only thing that is legit about HugosWay. However there's even more to confirm any suspicions.
A Fake Address, really Hugo?
When you look up their address on Google Maps, the Beachmont Business Centre in Kingstown, St. Vincent and the Grenadines is not found.

If you dig a little deeper, the closest thing to this possible location that resembles a trading company is Trader Clube Intelligent Business at Griffith Corporate Centre. The bad news about this is that they are also an unregulated broker with many complaints as well.
The company is listed as Trader Clube Intelligent Business Limited but is not officially listed as a broker. It is listed as an investor club, which also needs proper regulation, but has none. The NFA advises that you only use regulated brokers with a license from CySEC or FCA.
Smart Tip: You cannot trust a company that will not provide a true name and address.
Further, the Griffith Corporate Centre where this company is supposed to be located, has posted a notice about the misuse and abuse of Suite 305 in their building. The notice states that they have received many negative reviews and complaints about companies in their complex. It goes on to say that you should contact the registered agent, Wilfred Services Limited.
Further investigation on Trader Clube (Trader Club) finds that their website, traderclube.com, is no longer functioning. The many complaints about this company were the same as with HugosWay, they are unable to withdraw their money. Both Trader Clube and HugosWay are linked to My Coin Banking as well, which is also no longer listed online.
Hugosway displays a fake address location on their website, that is enough to tell you that they are not a legitimate broker.
What is the HugosWay Withdrawal Process?
According to the HugosWay website, withdrawals are easy and are processed the same business day. However, if you continue to read below, you will see that they legally cannot return any profits to your debit or credit card. You can only get back the amount that you invested.
Any profit you have made with HugosWay can be withdrawn by bitcoin or a bank/wire transfer. With bitcoin, you are told to create a withdrawal request in your account. For a wire transfer, you can get your profits deposited into your account for a fee of $25 per $5,000. It can take up to six days, according to the website.
However, this is where it gets complicated. There have been dozens of complaints about people waiting months for their money to be deposited. In fact, most people never got their money back at all.
The only cases where it seems that clients of HugoFX received their funds back is in cases where the client was being convinced to deposit more money and received a small withdrawal in order to earn trust. You can read more about that here.

How Can I Get My Money Back from HugosWay?
If you've been scammed by Hugosway, let us know right away. We'll let you know if and how you can get your money back.
If the company has not responded or is giving you the runaround, you should also email them directly to the compliance department as well as their customer service email address. Do not just rely on phone calls or online chats. You need everything in writing, so it is documented. Most importantly, contact us as soon as possible and we can guide you through the process of getting your money back.
Doing business with overseas companies can be dangerous, especially when they are not regulated. Without a recovery company, the chances of getting your money back from an overseas trader like HugosWay is slim.
What makes it so difficult to get your money back from HugosWay is their anonymity. They are structured so that even the most experienced investors have a hard time seeing the scam. Because HugosWay is built on a trail of shell companies such as Trader Clube and My Coin Banking, it is difficult to build any kind of legal case against them.
Investor Tip: There is no such thing as a profit tax for withdrawals. If your broker asks for profit tax, they are scamming you.
What is a Recovery Company?
Rather than spending a lot of money and time going through a civil action lawsuit, you can hire a recovery company to help. There are many recovery companies to choose from and you will need to do your homework with these businesses as well. Just be careful which company you choose as there are loads of scam recovery companies. Contact Us if you'd like to know who can be trusted.
With so many scammers out there, recovery companies are becoming popular. The best way to get your money back from the HugosWay scam is to hire someone who is experienced in recovering money in these types of situations. This can be tricky considering the number of fraudulent recovery companies that are operating.
Using a well-known reputable recovery company can get you your money back quickly. In fact, sometimes all it takes is the threat of a chargeback by a recovery company and your money will be miraculously restored to your account. However this is not always the case. If you need assistance in choosing one, let us know here.
What is a Chargeback?
Getting a chargeback means that your credit or debit card stops payment and returns your money. To do this, you have to request a chargeback from your bank. However, there has to be one of these conditions:
You did not authorize the transaction
If your card was stolen or fraudulently used
Your transaction was for services or goods that you did not get from the merchant.
You will have to familiarize yourself with the chargeback rules from your credit card or bank. For example, Mastercard and Visa let you apply for a chargeback within 120 days. Under some conditions, you can get this period extended to 540 days. American Express does not have a time limit.
The company (HugosWay in this case) has 20 to 45 days to respond to the chargeback, depending on the individual card company rules. If they do not respond, your chargeback is automatically approved, and your money is returned to your account.
Reporting the Company to the Proper Authorities
If none of these options work, you should report the fraud to the authorities. In fact, even if you do get your money back, it is a good idea to report them anyway. The fact that they are trying to defraud people still stands even if they relent and give you your money back. Chances are good that they are going to do it again to someone else.
Conclusion:
Based on everything that we've covered it should be clear that the Hugosway scam is confirmed and should be avoided by all means. If you are a victim of the Hugosway Scam, let us know and we'll guide you how you can get your money back.