Falcon Brokers Scam
What is Falcontrade24?
Falcontrade24 is a binary options company that offers Cryptocurrency trading. There are plenty of traders that offered in-depth customer testimonials, which revealed that this platform is, in fact, not as reliable as the company portrays it to be.
Falcontrade24 advertises itself as the best platform to use for investors with all levels of experience. However the individuals it targets are those with zero previous trading knowledge. This program prides itself with an impressive success rate and high profits. In truth most of, if not all of its users have reported that Falcontrade24 is a scam. 
Is Falcontrade24 related to Falcon Brokers Ltd.?
Back in 2015, CySEC suspended the license for Falcon Brokers Ltd., a Cyprus based Forex company. If Falcon Brokers are the owners of Falcontrade24, that would shed some light on Falcontrade24's reliability. There were plenty of discussions concerning the suspicious activity that might've violated their clients' ownership rights. Reports also indicated that the brokerage firm used holdings or client funds in their own accounts.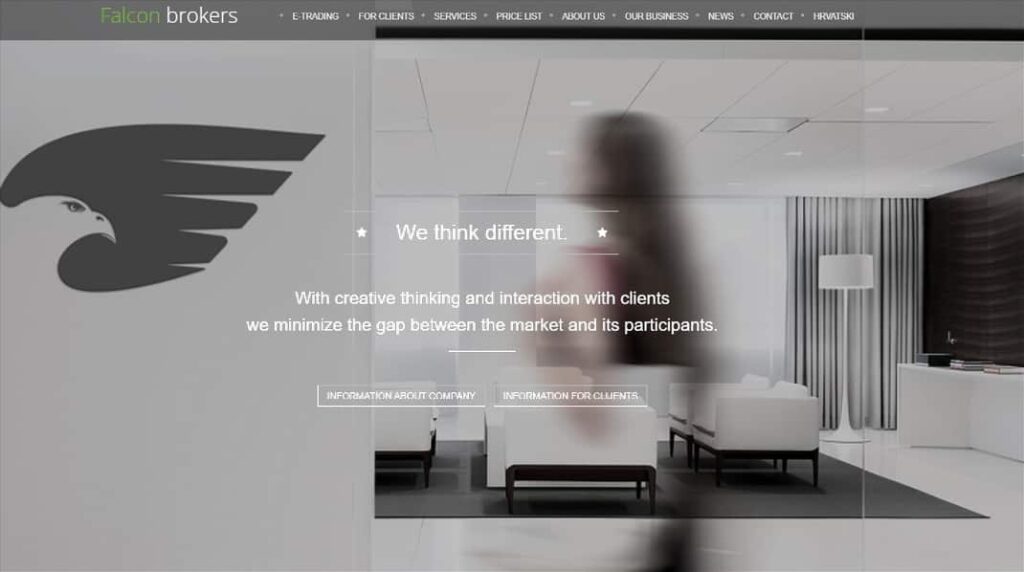 ---
An honest Falcontrade24 review will indicate the following:
This broker faced serious allegations by CySEC, meaning that they have 30 days to improve their policies. Still, there is no safe way to determine whether or not they continue to follow the new compliance requirements. 
Falcontrade24 is a 100% web-based platform, so the upside is that you won't be required to download any software.
It is recommended, no matter if you have or not, in-depth knowledge about trading.
Falcontrade24 review shows that there are several features you can access from your account, including stocks, indices, or currencies. 
Some say that the trading module is one of the most professional you will find with an online broker.
You should always take into account that most people say that Falcontrade24 is a scam. All you have to do is look up some customer testimonials.
Many people complained about the accuracy of the data received from the customer service team. Also, it was observed a significant waiting time for issues resolution.
Many people complained about the misguiding information received from the customer service, as most queries were answered ambiguously. Traders noted that they might've agreed to deceitful acts before getting adequate information on the topic.
There are several other forex brokers you can opt for, many of which show a prestigious record of complying with the regulators.
That Falcontrade24 is a scam.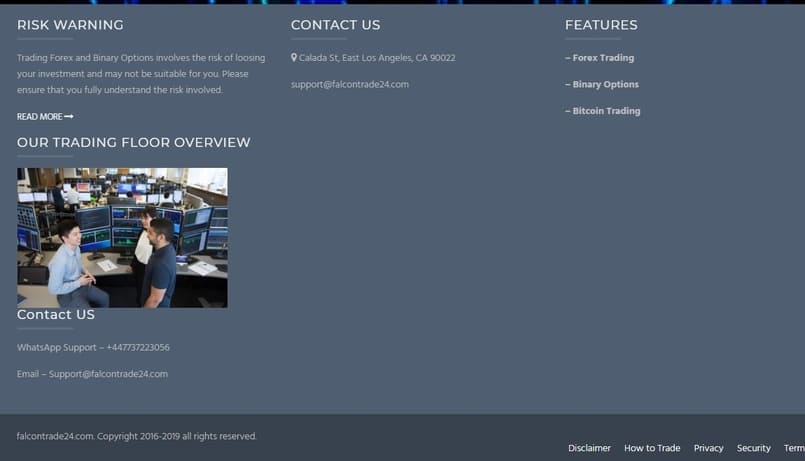 Is FalconTrade24 regulated?
FalconTrade24 is an offshore Binary Options company that only accepts deposits made directly the their Bitcoin Wallet. Their parent company may or may not be Falcon Brokers LTD. who operates out of Cyprus and has been investigated by Cysec in the past. Falcon Brokers LTD. is no longer regulated by the Cyprus Securities and Exchange Commission (CySEC). FalconTrade24 is not listed as a registered domain under the Falcon Brokers LTD. profile.
Falcon Broker LTD Approved Domains:
new.falconbrokers.com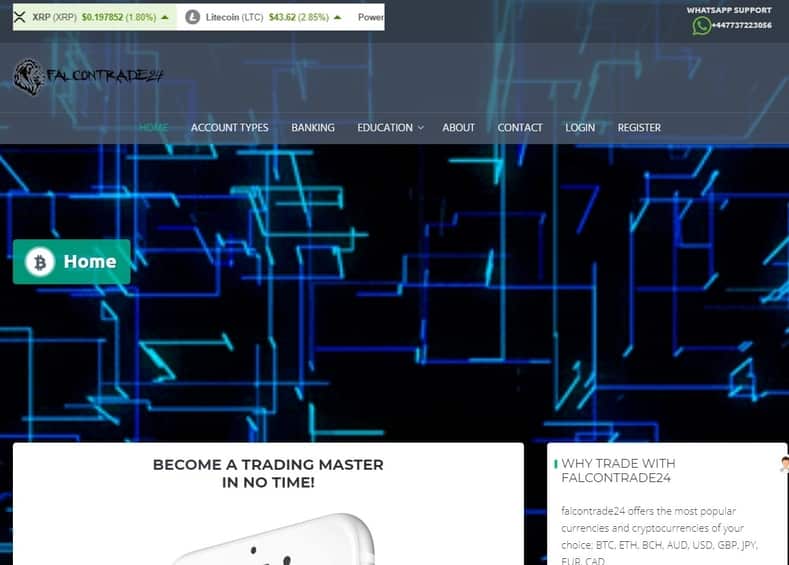 ---
Primary Scam Indicator points.
How do we know that FalconTrade24 is a scam?
Well from our perspective that's easy to answer. The FalconTrade24 scam smells like scam from a mile away. For the sake of fairness, we'll provide a list of reasons why in our opinion FalconTrade24 is a scam.
There is no address listed on their website.
They require all payments to be made directly to their Crypto Wallet. (Making it virtually impossible to claim the money back if ever needed).
FalconTrade doesn't even attempt to be registered or regulated by any regulatory body.
We've received complaints from victims of FalconTrade that have described their scam activities very much matching everything we've covered in this article.
The FalconTrade24 website is very scammy, almost identical to 100's of other fly-by-night trading scams.
The FalconTrade24 logo looks like it was made by a Brazilian teenager on Fiverr for approximately five dollars with 3 revisions to add more scamminess.
FalconTrade24 uses Tawk.to for their website chat. Tawk.to is the industry standard chat platform for scammers worldwide.
They offer a Whatsapp Support number on their site. (Another industry favorite for Crypto and Forex scammers).
---
Can I get my money back from FalconTrade24?
It is most likely not possible to retrieve any funds that have been lost to FalconTrade24. In seldom circumstances victims have recovered their funds from a Crypto scam like FalconTrade. You're welcome to reach out to us and we can assess if there is any recourse.
Can I get my money back from Falcon Brokers LTD.?
It's very possible. Depending on how you paid and what the circumstances were in your experience.
Reach out to us here and we'll let you know how to go about getting your money back.
The bottom line
No matter what Falcontrade24 review you read, you will most likely reach the following conclusion. The broker offering this platform is not trustworthy and you should proceed with caution. Make sure you understand all the terms and conditions so that you avoid potential unwanted situations. It might be a good plan to check out several online brokers before settling upon one. Indeed, Falcontrade24 might seem like an excellent choice for a beginner, but there are several other online forex brokers with user-friendly platforms that won't scam you.