FCA Warning on Clone Firms
This morning Monday, August 17th, 2020 the Financial Conduct Authority (FCA) posted warnings on three clone firms. The three companies are scams impersonating legitimate financial institutions that are in fact regulated by the FCA. The three companies are Thierry Rochelle, Saga Services Limited (Saga Insurance) and Credit and Loan Management.
Thierry Rochelle Scam
The first of which is Thierry Rochelle Private Equity. A Luxembourg based private equity and financial advisory company that is EEA (European Economic Area) authorized.
The clone firm has been targeting UK, European, and US Citizens alike and differing deposit payments to foreign accounts. The clone firm has nothing to do with the real company and is to be considered a Thierry Rochelle scam.
To date Thierry Rochelle has not been a heavy target of complaints or misconduct, any such complaints should be reported to the FCA and to the Scam News Channel. You can file a complaint here. Companies like Thierry Rochelle that are under close regulation by a government watchdog can be pursued if misconduct is proven.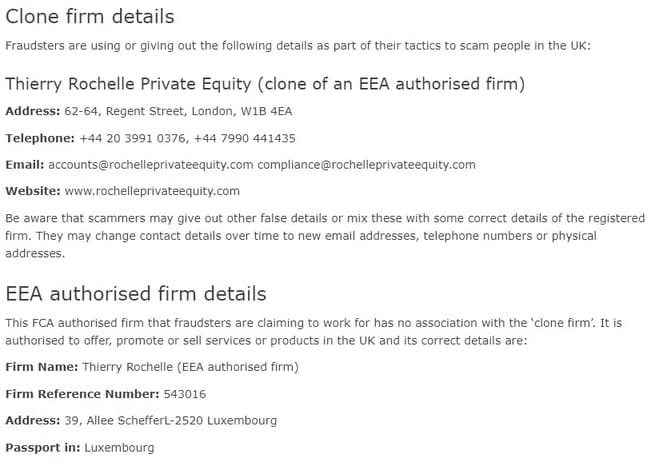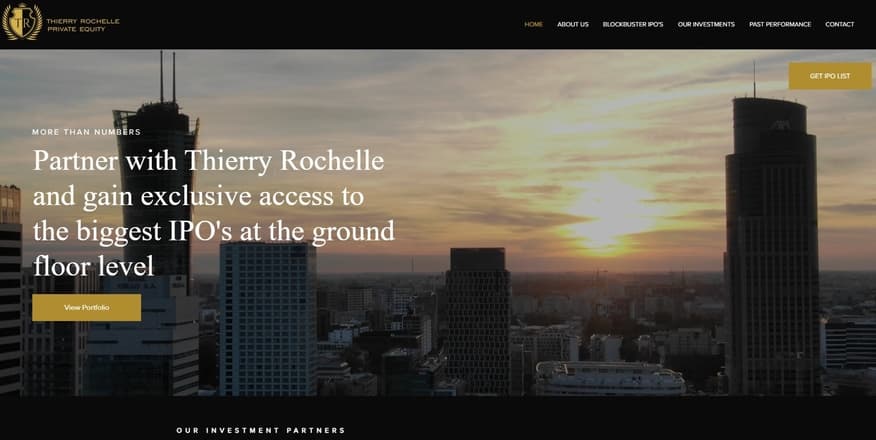 ---
Saga Services Limited Scam
The second scam company is a clone of Saga Services limited. It's not clear from the warning posted on the FCA website how extensive this scam is, and we have also not received any complaints regarding it. However Saga Services is a company that offers insurance to individuals over 50 and tends to attract an upper aged audience. In our experience , these groups have been prime targets for scammers looking to take advantage where one wouldn't expect it.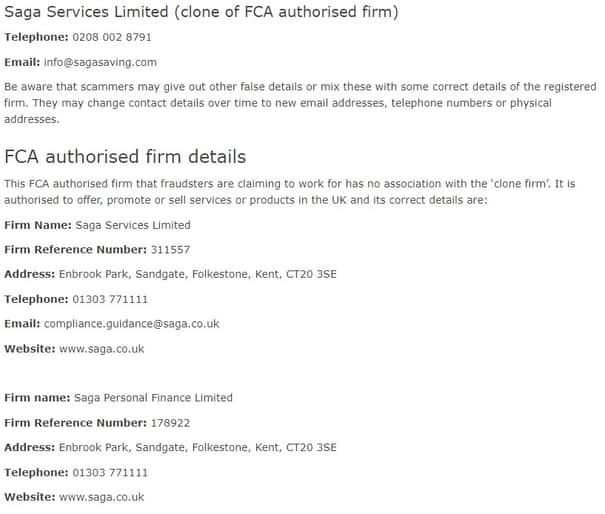 Saga Reviews
Saga was not known previously as a company that practices deceitfully. It's also not clear if some of the online reviews are meant to be directly at the Saga Scam and not at the actual company. However with over 860 negative reviews some of them dating back a few years, it's a bit of a wonder if Saga Services is running a legitimate service altogether.
Is Saga writing fake reviews on their Trustpilot page? Or do there just happen to be an exceedingly large amount of dissatisfied customers? Let us know by reporting your experience with them here.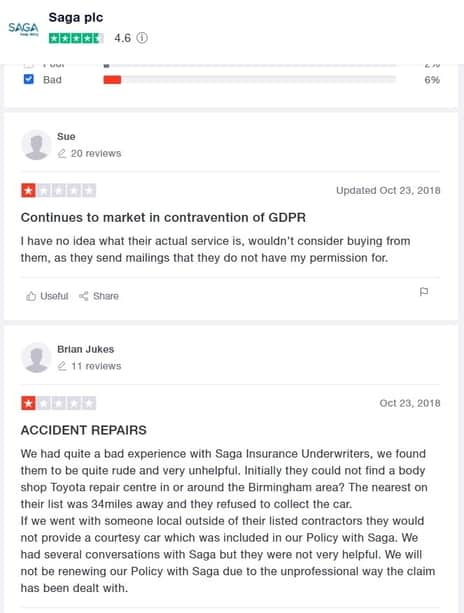 ---
Credit and Loan Management Limited
This company is also not the most popular among its clients however the Credit Loan Management scam is far from bad service. The scammers are again claiming to offer the same services that the actual company offers and then differ deposit payments to their own bank accounts. It's a nefarious scheme as the chances of recovering money from a scam like this is very difficult.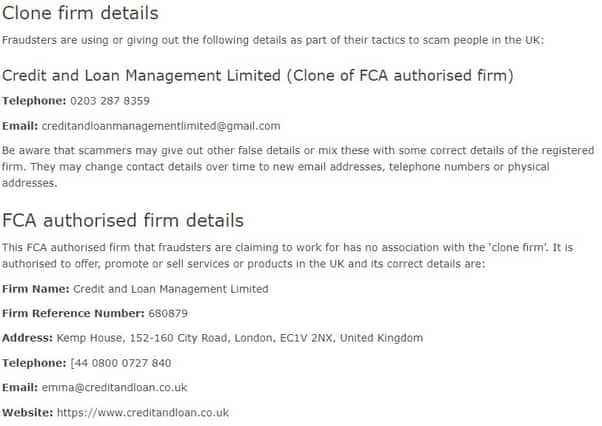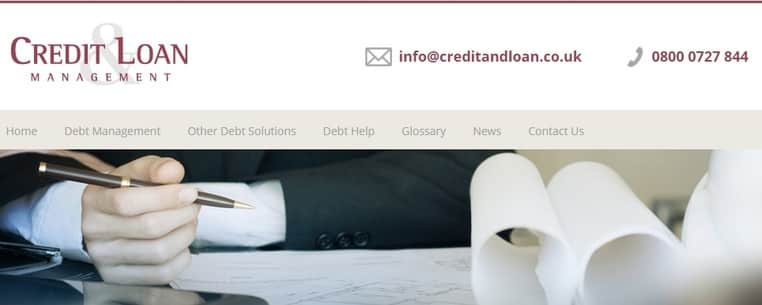 Credit Loan Management Scam
As an authorized EEA firm and without enough credible evidence we cannot label this company as a scam nor would it be ethical. It is interesting to note just how many dissatisfied customers they have as one can see on the Trustpilot review page.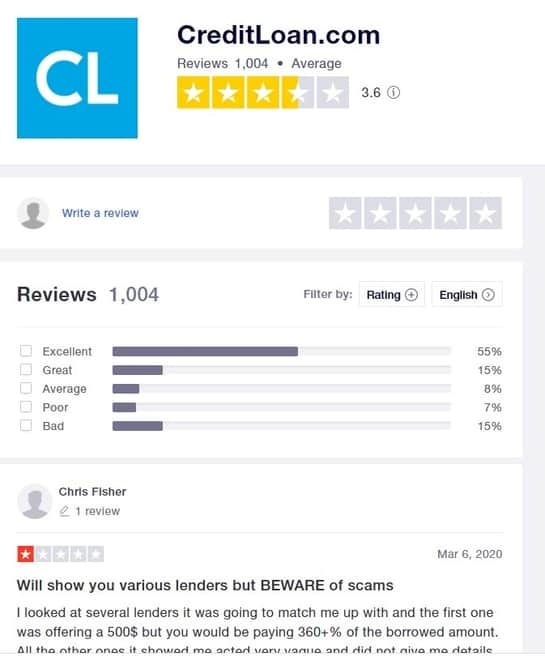 Getting your money back
The above scams are situations where it may be exceedingly difficult to recover funds from. Contact us to report your case and we may be able to help you get your money back. If we can't, we'll let you know that you can't and help you avoid falling for a recovery scam.