CySEC Warning
This morning Wednesday, August 12th, 2020 the Cyprus Securities and Exchange (CySEC) issued a warning against 8 trading websites. The online brokers who offer services ranging from Forex to CFD's to Cryptocurrency all make false claims on their websites. Some of them claim to have CySEC regulation while others simply have false Cyprus based addresses.
CySEC has been particularly vigilant in the recent months in cracking down on financial service providers operating illegally in their region. The warning comes just one week after having issued warnings regarding seven other unauthorized sites.
elite-fxmarket.com
bigliquidity.com
avafinancials.com
pfcapfx.com
reset-invest.com
reliabletradeoptions.com
prcbrokers.com
prc-brokers.com
Getting money back from the above scam brokers
In most of the instances of the above "brokers" cryptocurrency was the primary method of transferring funds. In cases like these it is exceedingly difficult and often impossible to recover any funds. In seldom cases where funds were transferred using credit card there may be a possibility of getting your money back. To find out if that's possible contact us here.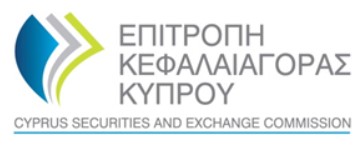 Reporting Cases
While individuals who have lost funds to unlicensed firms are not guaranteed any sort of recourse, in cases where prosecution takes place there is a chance of reimbursement. In cases, financial misconduct should be reported to CySEC and your local government watchdogs.