Brokers That Can Be Trusted
The web is filled with dishonest brokers and fraudulent crypto platforms to the extent that it's often near impossible to tell a legitimate broker from a fraud. In our efforts to expose crypto and forex fraud we've experienced a demand to know who is legitimate and who can be relied upon not to disappear with your funds.
The combination of this demand and our need to support Scamnewschannel.com to help us continue doing what we do has motivated us to develop a list of recommended brokers that we have affiliated with.
For legal purposes our "recommendations" are not any sort of personal guarantee or future approval for things that may change and or information that may have been hidden to us. Our recommended list is merely our way of saying that we've looked into this broker and there were no red flags that we could find. In addition, our recommended brokers are companies that are heavily regulated and have a history of abiding by the standard that the regulatory bodies overseeing them.
We are currently making efforts in screening and researching existing online Forex brokers in order to be able to make more recommendations to our readers. If you have a specific broker that you'd like for us to look into please let us know.
Recommended Broker List
At present Fortrade is the only broker on our list. Fortrade is regulated by three of the top regulatory bodies in the world and has a very positive reputation amongst experienced traders. You can get started trading with Fortrade here, or read more about them below.
To open a demo account or to start trading click here.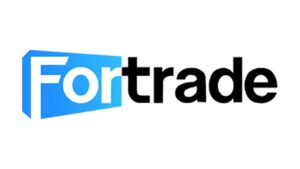 Fortrade as a Safe Broker
Fortrade is a top pick for traders located in the UK, Australia and Canada. The reason for Fortrade's popularity in these countries is simple, all three of them have highly reliable regulators, and Fortrade is regulated by all of them. (Fortrade is also regulated by other regulatory bodies and accepts traders from many other countries around the world).
Regulators
Fortrade is regulated by no less than five regulatory bodies. They are as follows.
FCA – UK's watchdog who is notorious for protecting citizens against financial misconduct of any sort. (Most recently the FCA has launched a worldwide campaign, aggressively targeting websites that target UK citizens illegally.
ASIC – The Australian Securities and Investments Commission. Another globally recognized regulator that doesn't tolerate funny business.
IIROC – Canada's version of the SEC in the United States, the IIROC (Investment Industry Regulatory Organization of Canada) is well known to have meticulous standards in allowing companies to offer financial products to their citizens.
CYSEC – Fortrade is also licensed by the Cyprus Securities and Exchange Commission for European traders. While ordinarily speaking we don't use CySEC as any sort of guiding light to determine the safety level of a broker, in combination with the above three regulators we can understand the Fortrade is striving to remain in good standing.
NBRB – Fortrade is also regulated by the National Bank of the Republic of Belarus. We don't use the NBRB in considering a broker, we're including it for informational purposes as it may be helpful information for some traders.
Fortrade's Reputation Amongst Traders
While it is seemingly impossible to determine a real review from a fake review online we were able to filter through a lot of the fuzz and get verified data on how Fortrade conducts business. Included in this were popular complaint boards, where we managed to get in touch with traders who have experience using Fortrade. This was far from a simple process but the results were worth it, especially considering that there's always unhappy customers.
The overwhelming viewpoint regarding Fortrade is that of the available online brokerages to choose from, Fortrade's reputation is a solid one. They provide a premium product in terms of their platform and customer service, and can certainly be trusted to give you your money whenever you ask for it.
If you'd like to give Fortrade a go and wouldn't mind helping to support our efforts at Scamnewschannel.com, you can get started by signing up here.