Coronavirus scams are spreading as criminals take advantage:
Know what to look out for
and where to go for real information
What are the most common COVID-19 scams to be aware of?
We've put together a list of the most common Coronavirus scams that are occurring right now. Fraud has reached unprecedented numbers in regards to the Coronavirus. We'll be updating the list regularly to include any new fraud cases that have been reported. We encourage our readers to let us know of any new scams that they are aware of so we can spread awareness and save as many individuals as possible from falling victim to a financial scam at this time of global crisis.
---
Report a Coronavirus scam:
If you or someone you know has been the victim of a Coronavirus scam please let us know right away so we can report on it as soon as possible and help as many people as possible avoid becoming victims.
Coronavirus scams seem to be spreading at a similar rate to the virus itself. Unfortunately, scammers are capitalizing on the opportunity to take advantage of peoples fears of the virus.
---
The most common COVID-19 Scams
Health related scams – Scammers are offering fake vaccines and alleged cures. Any cure or vaccine that was legitimate would be presented on mainstream media and would become public knowledge very quickly. One would not find out of a vaccine or cure through an obscure email and thus individuals should be very wary of any correspondence offering such.
Business Related Scams – Individuals have received information on how to setup a work from home business with the promise that the Coronavirus situation has created a guaranteed way to make money.
Fake Products – Fake protective masks have been circulating the internet at a frightening rate, make sure to check who the seller is before buying anything related to Coronavirus protection.
Impersonation scams – Most commonly, impersonating WHO as well as other business entities and government organizations.
Investment scams – Crypto scammers and Forex scams which are always occurring are capitalizing on the market fluctuations to use this as a topic and content to convince their victims to invest with them. The Scam News Channel has an ever populating list of the most recent crypto and forex scams.
Phishing, Hacking Scams – These come in the forms of emails with the same outlandish claims as mentioned in the health related scams, however the goal of theses emails is not to get the individual to make a payment to the scammer but rather to allow the users information to be retrieved and used for nefarious purposes.
---
Coronavirus Scams – Updates
Fake Coronavirus antiviral medication, as well as fake facemasks and "substandard hand sanitizers seized in Lyon, France. Reported by Interpol's website. Read the full article on the Interpol website here.

Fake "Corona sprays and " coronavirus packages online" busted by Europol.
---
Europol posted the following achievements based on their counter-fraud operations.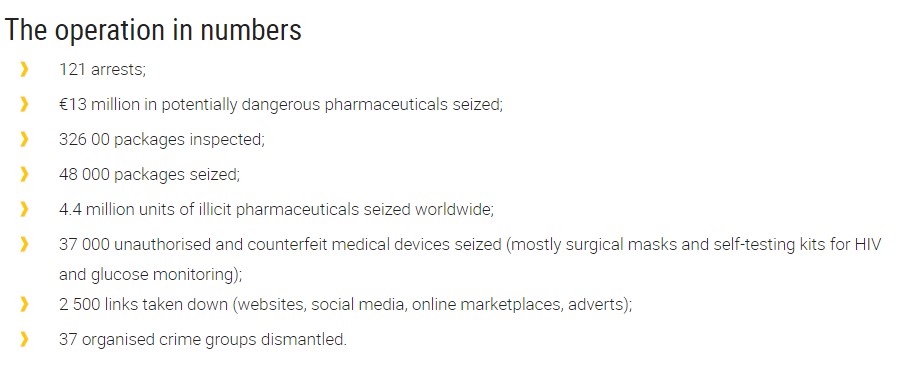 Jim Bakker busted peddling fake cure for Coronavirus
Televangelist Jim Bakker began selling a product of his very own with claims that it could cure the Coronavirus. That is until the Missouri Attorney General's office sued him.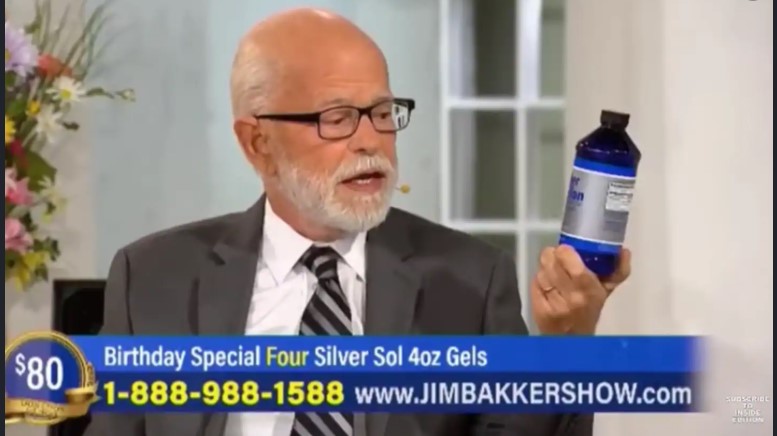 ---
What is a Coronavirus Scam?
A Coronavirus scam is no different than an ordinary scam where fraud and deception are used to trick individuals to give over their money. In a Coronavirus scam, individuals are deceived using information that inspires either confidence or fear in the individual using the Coronavirus pandemic as the backdrop for the story.
The difference between Coronavirus scams and other scams is that the rate at which these scams have popped up is absolutely unprecedented. It may very well be that the fear and panic that the Coronavirus has caused is itself an unprecedented phenomenon, unfortunately it seems that the scammers know about this.
---
Europol Issues a warning against Coronavirus Fraud
Europol issued a warning this week with a list of criminal activity that has increased and begun surrounding the COVID-19 panic.

---
The Coronavirus (WHO) scam
The Coronavirus WHO scam was first reported by the World Health Organization (WHO). As per the WHO website, "various fraudulent schemes…have been circulating". These include but are not limited to emails and "rogue websites", fake fax transmissions and phone calls. Unfortunately the WHO name, logo and concept has been used quite often in the past for scammers.

The WHO logo scammers are using in fake emails.
---
Hackers are also capitalizing on the Coronavirus scam
According to Proofpoint an email security company, hackers are sending malicious emails to various companies in phishing attempts. The people behind these emails are aware of companies which are in precarious situations due to trade problems that the Coronavirus has created. This has included but is not limited to transportation companies, manufacturing companies and even financial service providers.
---
What is the Coronavirus WHO scam?
Using the WHO logo and a fake WHO email address the scammer will send an email pertaining to the Coronavirus situation as it relates to the recipient. For example, when a scammer send an email to a healthcare professional the email subject will read "Important Coronavirus update for healthcare providers". Once opened the email will contain instructions to download a document that allegedly contains the Important Update when it infact contains an AZORult Trojan ready to steal the informaton on that persons device.
It seems that every time an area of public fear or weakness is exposed, there are criminals waiting to scam people. The Coronavirus is an example of this happening in incredible numbers.
Helpful Resource on Coronavirus Scams
Many sites that have reported on variations of the Coronavirus scam include the Wall Street Journal , and Forbes. Fox News has provided a very helpful list of efforts that you can take to protect yourself from Coronavirus scams, you can find the Fox News list here.
---
Government Involvement
As to date there have been no recorded efforts by any government organization to help victims of Coronavirus scams recover their lost funds. The existing government organizations that hold financial institutions accountable as well as fight financial crimes are currently the only recourse on a government level. There are recovery companies (most of which are scams themselves), that can help in specific situations for example where a credit card was used. There are also some credit card companies which are offering debt relief themselves. To find out about how to go about processing a chargeback or finding a reliable company you can contact us here.
---
Help from the FTC
While no government organization is offering assistance in recovering money from a Coronavirus scam, there have been warnings posted by government agencies.
The FTC has posted ways of avoiding Coronavirus scams. Included are certain common scams that are taking advantage of the COVID-19 pandemic. Robocalls are first on their list. These fraudelent calls will offer fake treatments for the Coronavirus as well as vaccines. Others will offer solutions to making money from home. The FTC article also makes suggestions on fact checking and knowing who the seller is when making an online purchase.
Important Take Away
Of the items that the FTC offers in avoiding COVID-19 scams the most valuable may be a link to the USA.gov page where you can find out what the US government is doing to help in response to the Virus in general. We've included the full list below and a link to the usa.gov page on the Federal Government's response.
The below items are all from the USA.gov website and can be found at https://www.usa.gov/coronavirus:
"What is the Federal Government Doing in Response to COVID-19?
Health and Safety
Travel, Immigration, and Transportation
Money and Taxes
Education
Scams and Fraud
Benefits and Grants
Housing
Federal Building Status Updates and National Parks
Voting and Elections
Communications
Businesses
International Cooperation
Cybersecurity
Federal Workforce
---
Who to trust?
If you receive information regarding the Coronavirus, whether it's over the phone or through an email. Make sure to verify that information through a legitimate online source or through a local hotline.
https://www.cdc.gov/coronavirus/2019-ncov/summary.html
https://www.who.int/emergencies/diseases/novel-coronavirus-2019
https://www.worldometers.info/coronavirus/
The Scam News Channel recommends staying up to date with Coronavirus updates on the WHO website at the link below.
WHAT TO DO IF YOU'VE FALLEN VICTIM TO THE CORONAVIRUS SCAM?
If you've been victimized by a coronavirus scam or any other scam let us know right away. We'll point you in the right direction and let you know if there is any recourse and how you can get your money back. Unfortunately in many cases there is little to no possibility to recover lost funds, if that is the case as it likely is in regards to the Coronavirus scam, it's important to know that information and avoid becoming the further victim of a recovery scam.
FIGHT BACK.
The Coronavirus scams above are not the first scam of their kind and unfortunately they won't be the last. By reporting scams and informing others, we can help individuals avoid getting scammed and make it inconvenient for scammers to choose and or continue scam lifestyles.
SCAM NEWS CHANNEL
The scam news channel depends on it's readers and subscribers to join the fight and report new scam activities as well as continuing to battle ongoing scams. We welcome all suggestions and critique to how we can better increase awareness and ultimately help individuals who have fallen victim to a scam while working tirelessly to prevent as much as possible people from becoming new victims. Please don't hesitate to write in to us and we'll take your suggestions very seriously.