FBI Brings Scammer to the US
Yesterday, Wednesday, August 26th, 2020 the Internal Revenue Service Criminal Investigation (IRS-CI) and the Federal Bureau of Investigation (FBI) made a public announcement that Deborah Mensah, a Ghanian that allegedly participated in various multimillion-dollar fraud schemes, was escorted into the United States on August 21st, 2020, as she awaits trial. The alleged fraudster is being charged with intent to commit and the committing of a wire fraud, conspiracy to launder money, receipt of stolen money, aggravated identity theft, and conspiracy to receive stolen money, tallying up to a maximum sentence of 77 years in prison. 
It is reported that, as a member of a criminal enterprise between 2014 to 2018, Mensah heavily relied on business email compromises (BEC) and romance scams targeted towards the elderly, heavily focused on US citizens. What is most unfortunate about the victims is that they ended up falling for, colloquially put, "the oldest trick in the playbook": social engineering.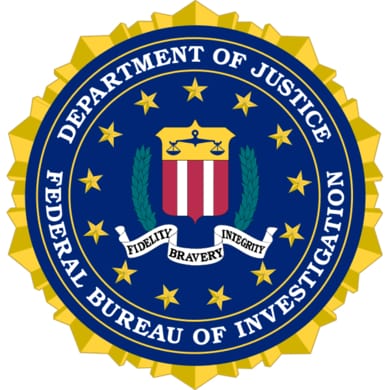 Why FBI arrests like this one are important
While it is well known that the FBI actively pursues criminals that target US citizens, no matter where in the world they may be located, the news of this arrest is of particular importance in demonstrating that continuing efforts are largely in place. Romance scams and BEC scams have run rampant in the United States and as we'll elaborate on below these scams have wreaked havoc on individuals and businesses. To see actual results in the US governments efforts of pursuing and prosecuting individuals that target US citizens with criminal intent is a step in the right direction and has a positive effect on economic psychology.
Romance Scams 
Romance scams usually take place on dating sites or through social media platforms when a scammer deceives the victim as a potential love interest and requests money or financial contributions, often through anonymous, non-refundable means like wire transfer or the forwarding of gift cards. These types of scams result in extreme difficult to recover the lost money without the involvement of law enforcement and courts.
BEC Scams
Business email compromises take place in a similar form, except the fraud disguises them-self as a powerful figure of the corporate world, such as the CEO or the outreach manager of a partnered company. Often, once the fraudsters have access to the financial details of a business, they contact potential victims with believable email addresses. Unfortunately many employees end up falling for the scam.
Why do people fall for Romance scams? What is Social Engineering?
Theoretically, these scams shouldn't be too hard to identify, as they involve nothing more than simple social engineering on the side of the scammer. Social Engineering is the act of deceiving and manipulating individuals into doing things for them or giving over information. Sadly, victims are usually blinded with emotion in both romance scams and business email compromises, whether it be with love or fear. These scams, therefore, still prove to be extremely effective, as can be seen by the statistics in which they work. In 2019 alone, business email compromises "cost organizations an estimated $1.77 billion in losses" (FBI), while romance scams, according to the Federal Trade Commission, cost $201 million, a 6 times increase since 2015.
How to avoid getting scammed
These social engineering tactics, however, can easily be nullified. The rule of thumb for romance scams is to never send money to someone that you've never met in person before or that you have no credible evidence is legitimate. Simply put, scammers can make up absolutely anything and there is no trust without real life knowledge of legitimacy. If you have any reason to think that someone is suspicious, make sure to ask someone who cares about you that is not connected to the topic.
As for BEC attacks, make sure that your company's domain has been secured. If that has been confirmed, double-check the sender's address to verify that the domain is identical to the company's domain. With these measures, BEC and romance scams are readily preventable.
If you've been scammed by a BEC scam or a romance scam and would like to report your case and find out if you can get your money back, contact us right away. Be weary of wealth recovery scam companies and any individual who offers to recover your funds for an upfront fee.